(Chicago, IL) – The American Institute of Steel Construction (AISC) is pleased to announce the release of Certification Standard for Steel Fabrication and Steel Erection Guidelines, and Manufacturing of Metal Components (AISC 207-16), available for free download at www.aisc.org/newcertstandard. This new standard brings together provisions from four existing standards related to steel building fabrication, steel bridge fabrication, steel erection and metal component manufacturing. Developed by AISC's Certification Standards Committee, the standard harmonizes common components of the existing standards into a cohesive document.
The previous standards, developed over a period of years, were difficult to compare side-by-side. By combining commonalities of the existing standards, the new standard  simplifies and clarifies provisions for program participants and their markets. Owners, DOTs, architects, engineers and general contractors will gain a better understanding of AISC Certification with this improved format.
"The significance of the harmonized standard lies in Section One," said Michael A. West, PE, AIA, principal, Computerized Structural Design, Milwaukee, Wis., and chair of AISC's Certification Standards Committee. "The provisions in it are common to all four industry segments. Because the previous four separate standards were developed over time, minor differences in terminology and requirements have been discovered in the documents. The common requirements in Section One corrects this situation, and leaves any differences among industry segment requirements to their four unique industry sections."
The certification program migration to the new standard will kickoff at NASCC: The Steel Conference (www.aisc.org/nascc) in Baltimore on April 11-13, 2018. There will be three technical sessions on the fabricator certification program migration for building, bridge, hydraulic fabricators and component manufacturers.
For questions please contact AISC Certification at certification@aisc.org or 312.670.7520.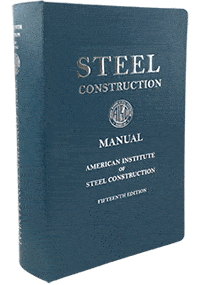 Here is a link to guidelines for your convenience.
https://www.aisc.org/globalassets/certification/files/certification-standard-for-steel-fabrication-and-erection-and-manufacturing-of-metal-components.pdf
Shared from AISC Press Release…
Steel Erection Bid Wizard
Join dozens of your peers that have revolutionized the way they estimate. Take your estimating department digital with Steel Erection Bid Wizard. Only software on the market made for Erectors by an Erector.
Steel Erection Bid Wizard
Steel Erection Bid Wizard is a fully functional Windows – based software package. Estimate your bids more quickly and easier than ever before.
Benefits Of The Steel Erection Bid Wizard
Reduce the time it takes to estimate by 50% or more
Tried & true production rates for labor, crane & weld time
You can easily adjust production rates to fit your company
More than 300 built-in tasks
Ability to create your own tasks and add new categories
Generate one-touch proposals
Integrate with multiple takeoff software's
Peace of mind